California College of the Arts Fashion Experience
The CCA Fashion Experience is typically a showcase and celebration of the gradiating cohort of fashion design student collections.
For the graduating class of 2021, safety measures due to the pandemic required that the fashion showcase be virtual.
A website was created featuring both a virtual reality environment as well as an interactive 3D gallery and augmented reality feature.
In my role as coordinator, I worked with the students to create 3D models of their creations using either CLO3D modeling software or a photogrammetry scanning application. I also coded and created the virtual reality environment in Unity and created the additional 3D assets used for the landing page and the poin t cloud graphic.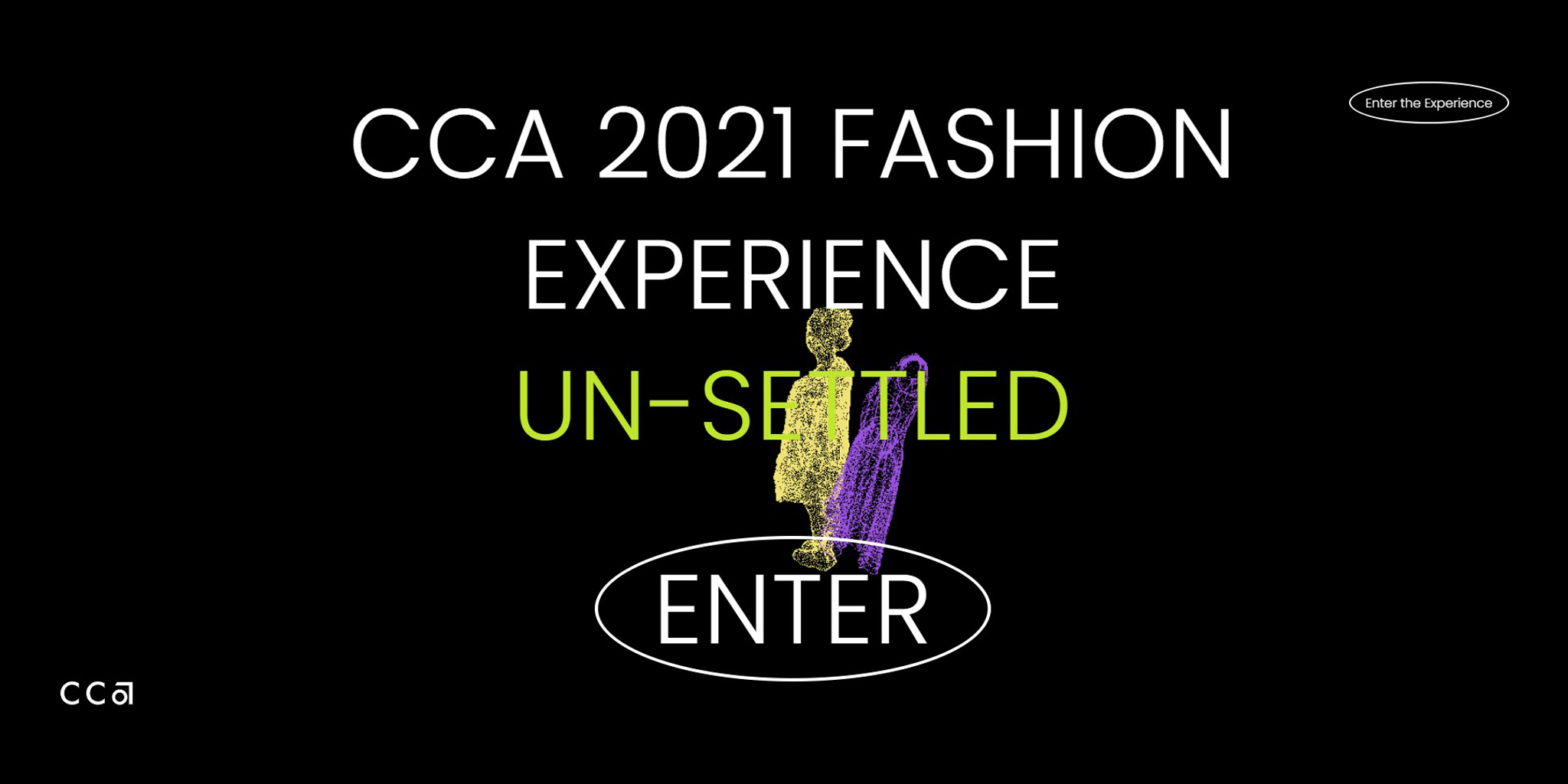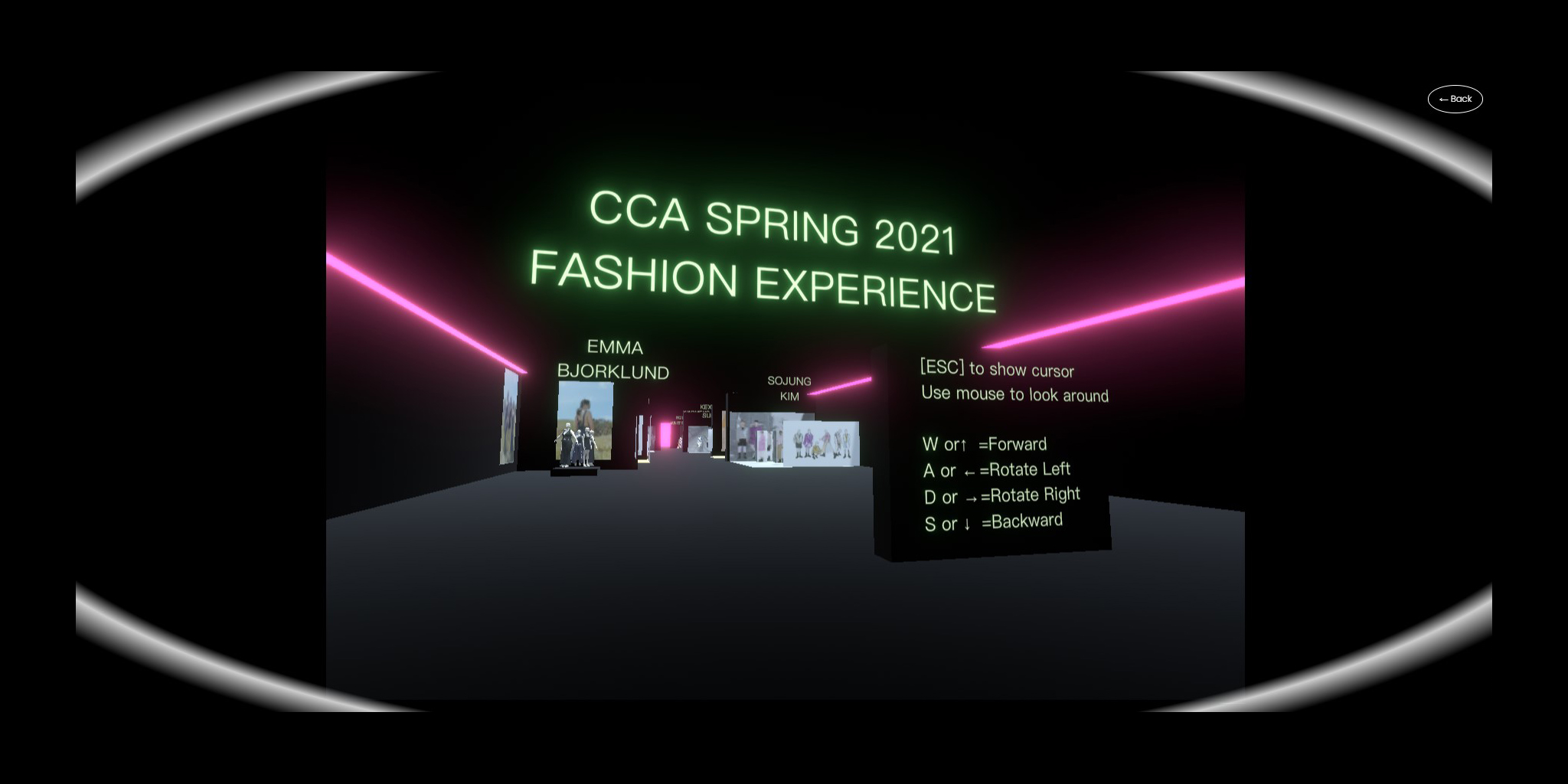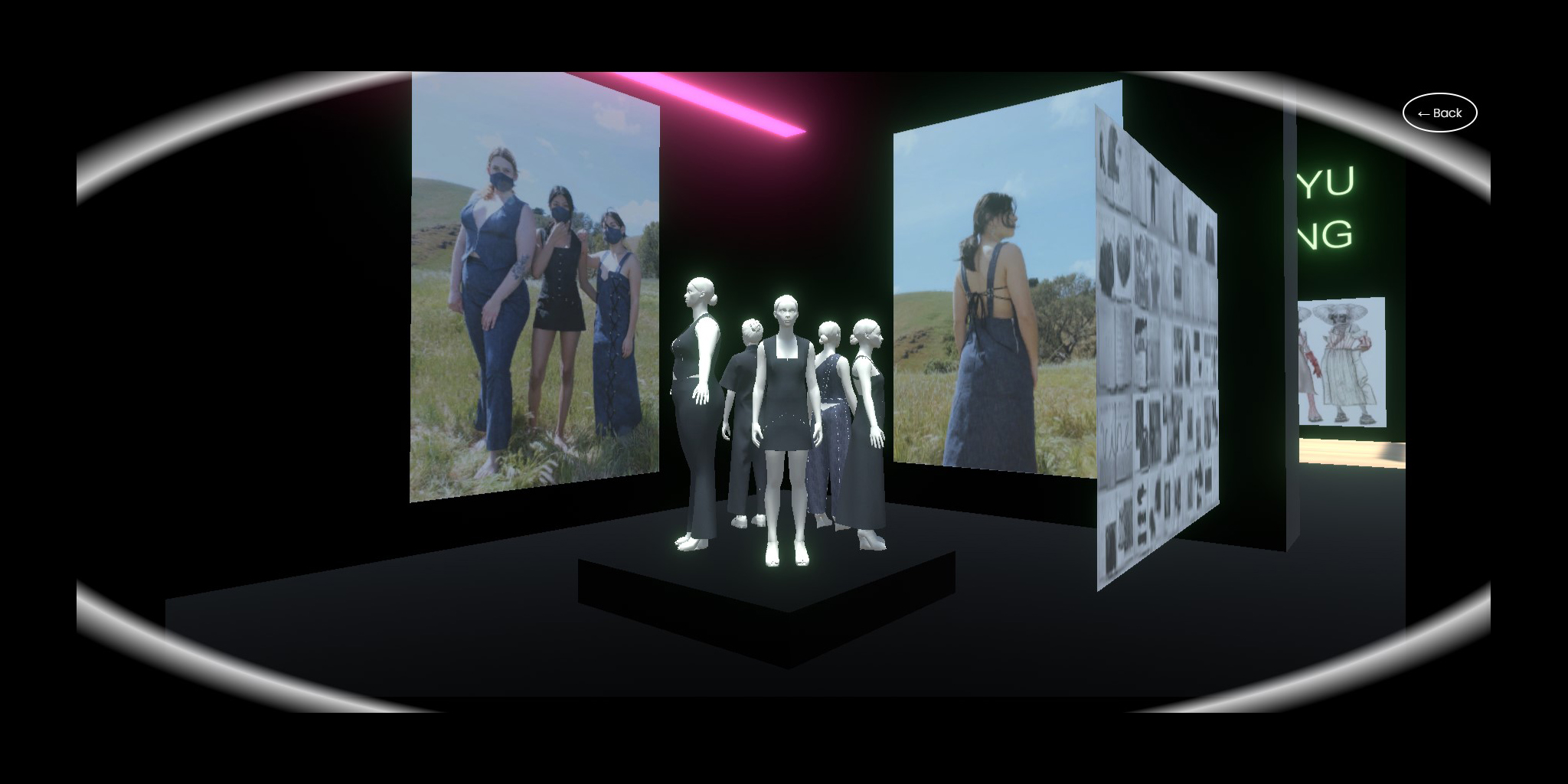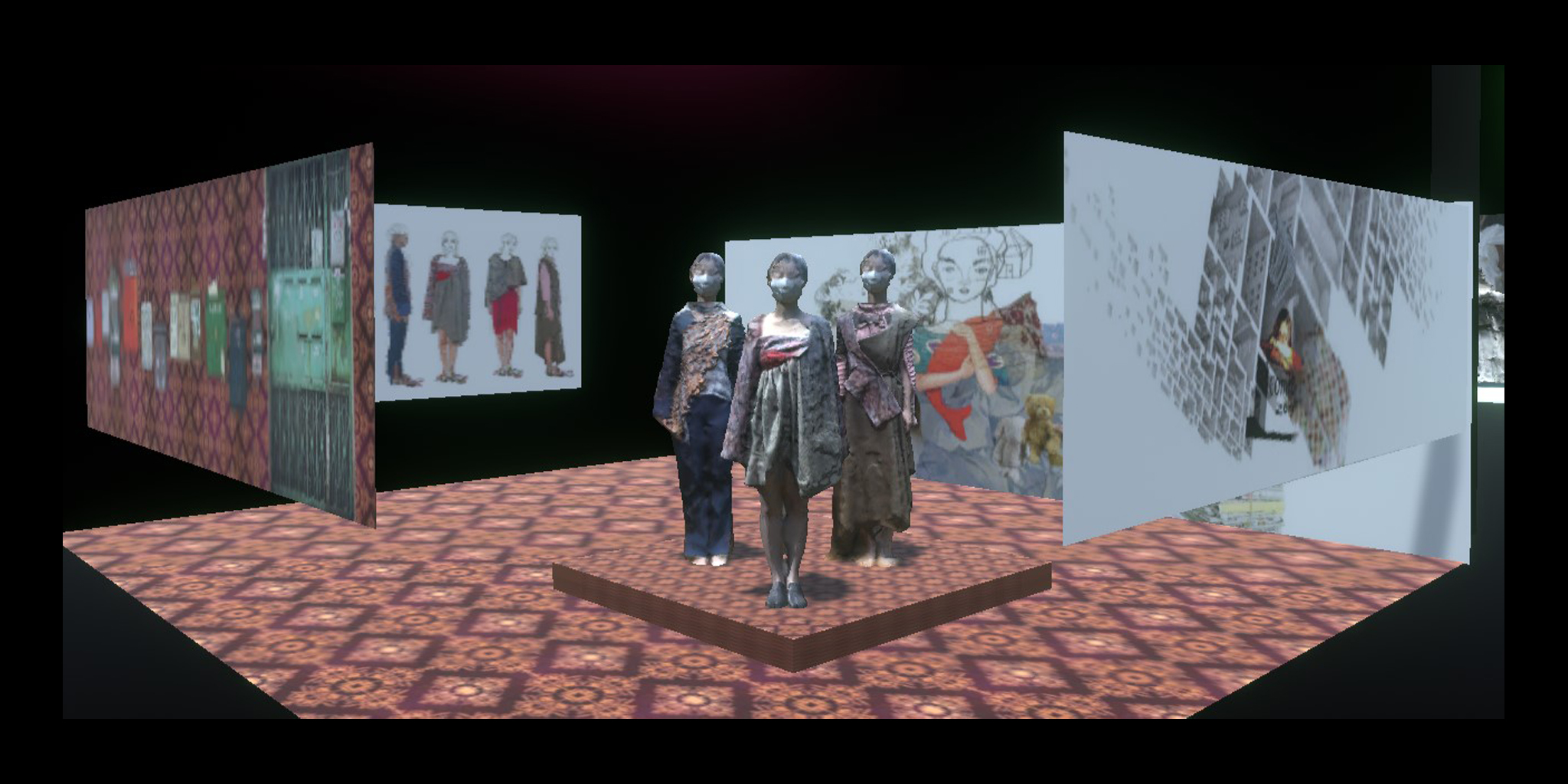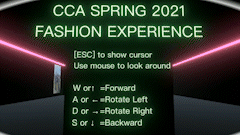 ︎Home